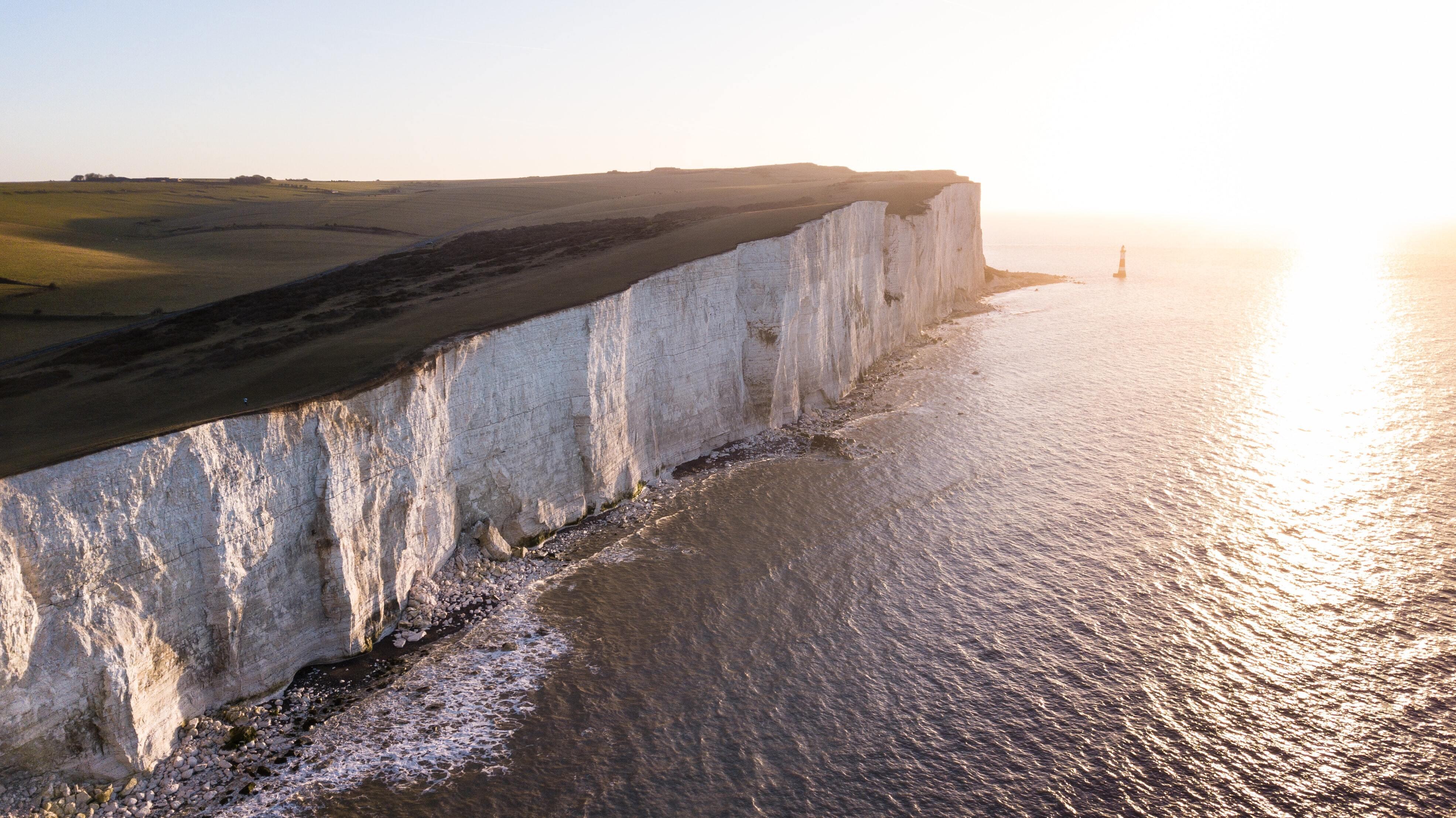 1. Bookings and deposits
Am I able to check in early and/or check out late?
Our check-in and check-out times are set to give our teams time to make every home spick and span before a stay. During quieter periods, it may be possible to adjust these – if you'd like to do this, please let us know well in advance so that we can check with the owner.
Is the booking price for a property fixed?
Providing there are no changes to your booking (e.g. changes in VAT rates), the price for your property won't change after we've accepted it and you've paid the deposit. Payment by credit card might incur a small surcharge, but we do accept other payment methods if you prefer.
How much is the damages deposit?
The homes in our collection are privately owned, and each is the creative result of an owner's time, thoughts and resources. To protect our owners and their properties, a damages deposit will be pre-authorised two weeks before arrival, on the card used to pay for the booking. This will be held during your stay and released to you after your departure (usually within 10 working days). Of course, we know that accidents do happen, so our owners don't usually claim for minor damage. However, if anything does happen during your stay, we kindly ask that you let us know as soon as possible so that we can start putting it right.
When are short stays available?
Typically, during the peak holiday season, we only offer seven-night stays in our properties. Outside of these times, we may also offer long weekend stays (three nights) and four-night midweek breaks. However, this varies depending on the property and its owner's preferences.
Can you be flexible about our arrival day?
Most of our properties are available for changeover on a Friday (for a seven-night stay). At certain times of the year, some properties may also offer a Monday changeover for weekend breaks or shorter stays. We usually try to stick to these days, as this keeps the most full weeks available for our guests to book. However, we may be able to offer extra flexibility for late bookings. If you'd like to request an alternative arrival day, just let us know and we'll check with the owner, as this is at their discretion.
Why don't you show a property's real name?
Each of the properties in our collection is privately owned, so for added privacy and security, we won't show its real name or precise location on our website. But don't worry – when you've placed a booking and payment has been processed, we'll let you know the complete address.
2. Cancellations and payment methods
What payment methods do you accept?
We accept debit cards, all major credit cards (excluding American Express), and BACS transfers. Unfortunately, we don't accept cheques or cash.
Why do you need to know the ages and occupations of my group?
We need to know about the members of your party to satisfy our insurance and fire safety requirements.
What happens if I cancel my booking?
By booking a stay in one of our properties, you're considered to be making a contract with the owner. If you tell us that you'd like to cancel your booking, we'll consider this as a termination of the contract. If you cancel your booking more than eight weeks before the holiday date, you will lose your 30% deposit and booking fee. If you cancel less than eight weeks before the holiday date, you will not be entitled to a refund. To recoup some of the cost of the stay for you, we'll make the dates available for others to book. However, please be aware that the property may not be re-booked, or we may be obliged to sell the dates at a lower rate. We always recommend that you take out holiday cancellation insurance to protect yourself from any losses associated with this.
What if the property I've booked becomes unavailable?
It's very unlikely that we'll ever need to change a booking once it's confirmed. However, if for any reason the property becomes unavailable, we'll let you know as soon as possible and attempt to make alternative arrangements. This may mean moving your booking to another property (of equal or higher value) or, if we're unable to find something that suits you, issuing a full refund on your stay.
Do you offer holiday insurance?
We don't offer holiday insurance, and having insurance isn't necessary to stay with us. However, we do strongly recommend that you consider taking out holiday insurance to cover yourself in the event of a cancellation or accidental damage during your stay.
Can we transfer our booking to another date or property?
Your booking will be confirmed and 'fixed' after we've received the 30% deposit. An owner may agree to change the date of your stay, depending on availability, but this is at their discretion. If you'd like to move the booking to another property, your deposit will be forfeited and additional charges may apply (see our Terms and Conditions).
3. What's included and extras
Can I request additional services for my stay?
We're here to help make your stay memorable, and are happy to arrange additional services, such as mid-stay cleans, spa treatments, grocery deliveries and a visiting chef. We can also help with suggestions for external activities, such as bike hire, surf lessons and horse riding. For extra ease, choose our bespoke concierge service and we'll work closely with you to make tailored recommendations and handle all bookings on your behalf. Please let us know as soon as possible if you'd like us to set something up for you.
Do your properties have WiFi?
Most of our properties offer broadband, although the speed of this can vary depending on location. We'll always aim to have working broadband during your stay, but can't absolutely guarantee that this will be fast and uninterrupted. If a connection is particularly important to you, we recommend getting in touch with us before confirming a booking.
What's included as standard during a stay?
Our properties are all equipped with the essential items that you might need during your stay. This includes (but isn't limited to) bed linen, towels, toilet roll, crockery and cookware. If you're unsure about anything, or would like to request additional items, just let us know.
Can guests visit me at a property?
Friends are welcome to visit you at a property. However, due to insurance and health and safety requirements, only those people included on the booking form are able to stay overnight.
Why might we need to contact you to make a group booking?
Some property listings may ask you to contact us in order to make a group booking. This simply means that the owners would like to approve the booking once they have more information about your party. Typically, this is the case when an owner is happy to accommodate family groups but potentially not stag or hen parties.
4. Children and pets
Do you accept dogs in your properties?
We're dog lovers too, and we know that many family holidays simply aren't complete without everyone being there. For this reason, we have a number of pet-friendly properties available. The number of dogs that each home can accommodate depends on its size, and this is a decision made by the property's owner. If you bring your dog on holiday, we ask that you take good care of the property and its furnishings, and pick up anything that they may leave behind. We also suggest that you keep a close eye on your pet, as no property can be considered totally escape-proof.
What makes a property family-friendly?
If we describe a property as 'family-friendly', this means that its owner may provide additional equipment. Being child-friendly doesn't indicate that the property is 100% safe for roaming children, so you'll still need to take care and use your (wonderfully honed) judgement. If you're unsure about whether a property is suitable, or would like more information about what's included, just get in touch.
5. During and after a stay
What should I do if there's an issue at the property?
Our properties are all presented to the very highest standard, and it's unlikely that you'll experience any issues during your stay. However, if you notice that something's not quite right, please do tell us straight away so that we can investigate. We'd always much rather know about an issue, as this means we can fix it for you.
Why do you ask for feedback following a stay?
It's really important to us that you have an amazing stay, so we're always keen to hear thoughts on how yours went. Perhaps you loved it, but perhaps you have some honest feedback on how it could have been improved. We'll take it all on board and make any changes needed to keep evolving our offering.
6. Owners
How can I list my property with Luxury Boltholes?
If you've got a property that you think would be a great addition to our collection, take a look at our owners' page to find out more about joining us. You can also contact us for an informal chat, or to arrange a meeting in person.